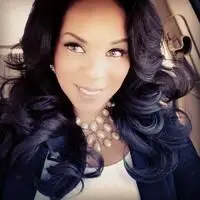 Hello, my name is Victoria Lynn Dorsey. I'm originally from Tulsa, Oklahoma. However, I have lived most of my life in Texas. I moved to the Austin area in June of 1990. I've been practicing psychotherapy since 2005. I view counseling as a collaborative process between therapist and client. The client is the expert. The therapist assists the client in finding solutions to presenting problems, provides suggestions, and invites alternative and challenging perspectives. For many years, I knew I wanted to facilitate a collaborative process to assist individuals & families experience needed and desired change and growth. Counseling aids the healing of mental and emotional issues. Building trust and rapport is important in the therapeutic relationship. Clients that are committed to the process of therapy experience a great deal of progress.
My specialty is working with couples and individuals as well as adolescents. I operate primarily from a Family Systems & Solutions-focused perspective. I Graduated from the University of Texas at Austin in 1996. I obtained a Masters in Counseling and Pastoral Ministry in November 2005 from The Episcopal Seminary of the Southwest. I am currently pursuing a PhD in Advanced Human Behavior with Capella University.
My style is interpersonal, direct, honest, & genuine . I provide specific examples and analogies that invite clients to entertain a perspective that is different from their own. I exemplify strengths and refute character flaws from becoming global meanings that block growth and progress in life.
Education
The University of Texas at Austin * BA in Psychology (1996)
The Episcopal Seminary of the SW * Masters in Counseling & Pastoral Ministry (2005)
Capella University (Currently pursuing a Doctorate in Advanced Human Behavior/ 2019)
License
State of Texas, Licensed Professional Counselor-Supervisor, #62569
LSOTP
Additional Training Professional Activities and Memberships
Member of the Texas Counseling Association
Alpha Lambda Omega Christian Sorority